Proposal for Rancho Santa Fe Farms:  
4Most Sports Group will interview and thoroughly vet potential candidate.   Final interview will include owner's representative from Rancho Santa Fe Farms.    
Proposed Salary range of $100-120K   
Job Description:  Qualified Candidate must possess: 
Knowledge of best practices for managing sodium in rootzones 

Well versed in calibration for granular and liquid product application 

Understanding management of irrigation system 

High level communication skills  

Good team building traits 

Ability to execute testing procedures for moisture, firmness & nutrients daily, if required 

Administers and enforces all Farms rules, regulations and policies 

Works closely with Farm Managers in a fiscally responsible and professional manner 

Must be able to work independently  
Special Requirements 
Active Pesticide License 

Valid Driver's License 

Provide three legitimate references 
Experience Requirements 
Five years of management experience  

Minimum of education of a two-year Agronomy / Turfgrass Degree 

Minimum of three years of warm season turfgrass management
Job Benefits 
Attractive Benefit Package provided by Owner

Details provided at time of interview
Send Resumes to:  Ross Clites with 4Most Sports Group: ross@4MostSports.com
Miramar Memorial Golf Course is looking to hire an Assistant Golf Course Superintendent. This would be a great opportunity for an individual looking to move into their first Assistant Superintendent role or an established Assistant looking to make a move. Please see the attached official job posting and make sure to apply online if interested. Please note, all applications must be submitted via the MCCS Miramar Website. If you have specific questions regarding the position please contact Matt Partridge, Golf Course Superintendent: 760-468-8116. The job ID for the position is 41593. Link to job posting (Click here). The posting closes February 24th.
#41593 ASSISTANT GOLF COURSE SUPERINTENDENT.RFT.NF3.GOLF COURSE
Omni La Costa Carlsbad, California, United States
Description
SUMMARY: Under the Superintendent's supervision, the Assistant Golf Course Superintendent directs and participates in the maintenance, operation and management of the tract of land defined as a golf course(s); supervises minor construction projects and course additions; supervises the maintenance and repair of construction and maintenance equipment.
ESSENTIAL DUTIES AND RESPONSIBILITIES include the following. Other duties may be assigned.
Assists the Golf Course Superintendent in managing and maintaining properties which include:
a. The golf course(s) and practice areas
b. Maintenance equipment and maintenance facility
c. Restrooms and potable water on course
d. Open spaces, wooded areas, unused acreage and areas outside the perimeter fence
e. Sod farm and/or nursery
f. Irrigation systems, pump stations, wells and other appurtenances
g. Other properties as specified in writing by the Director of Agronomy
Assists in preparation of the annual budgets for the maintenance and capital improvement of the above properties.
Trains, directs and supervises staff for the purpose of maintaining club properties. Interview and hire all staff. Discipline and terminate when appropriate
Plans maintenance and project work applying his or her agronomic and administrative expertise.
Oversees the scheduling and routing of personnel and equipment to accomplish the work. Frequently inspects the golf course(s) and related areas to evaluate how well management standards are being achieved and to advise on changes in management programs.
Assists Superintendent in inventory control and oversees the equipment maintenance programs.
Monitors nightly irrigation applications, insect and weed populations, disease models etc. to maintain the course(s) in an efficient manner. Must be technically competent in agronomic field to diagnose problems commonly occurring in golf course maintenance of turfgrasses.
Will keep accurate and complete records, including but not limited to, payroll, inventory, weather data, maintenance procedures, fertilizer and pesticide applications, any and all local, state or federal employee training documentation, safety and environmental standards, laws and regulations.
Can communicate, coordinate and meet with all relevant membership groups and committees. Coordinates operations with the Golf Professional.
Maintains a safe and accident free workplace through training, education and monitoring of all employees.
Requirements
SUPERVISORY RESPONSIBILITIES
Assists in supervision of staff and equipment for the maintenance and upkeep of golf course(s) for the game of golf. In Superintendent's absence, is in charge of all golf course maintenance operations.
QUALIFICATIONS
Requires knowledge of agronomy and turfgrass management practices; a working knowledge of facility construction principles, practices and methods; and an understanding of the rules and strategies of the game of golf.
EDUCATION and/or EXPERIENCE
Must have minimum two year certificate or A.S. from a recognized turfgrass program. Must have or be able to obtain within 6 months of starting position a California State Qualifying Applicator's Certificate (QAC). Must have valid State Operator's License. Requires administrative and executive ability, especially in terms of problem solving and decision making. Requires knowledge of current federal, state and local laws and regulations affecting the management of golf course operations - including but not limited to, employment, safety and environmental standards and laws and regulations. Requires participation in continuing education opportunities such as seminars, workshops, correspondence courses, field days and trade shows.
LANGUAGE SKILLS
Requires oral and written English communications skills; fluency in Spanish helpful but not required.
REASONING ABILITY
Ability to apply agronomic understanding to carry out and administer turfgrass programs and procedures. Ability to deal with ever changing challenges on a minute by minute basis and instigate necessary corrections. Ability to associate cause and effect agronomic relationships in daily golf course maintenance operations.
PHYSICAL DEMANDS
The physical demands described here are representative of those that must be met by an employee to successfully perform the essential functions of this job. Reasonable accommodations may be made to enable individuals with disabilities to perform the essential functions.
While performing the duties of this job, the employee is frequently required to talk or hear. The employee is occasionally required to stand; walk; sit; use hands to finger, handle, or feel; reach with hands and arms; climb or balance; and stoop, kneel, crouch, or crawl. The employee must regularly lift and/or move more than 50 pounds. Specific vision abilities required by this job include close vision, distance vision, and ability to adjust focus.
WORK ENVIRONMENT
The work environment characteristics described here are representative of those an employee encounters while performing the essential functions of this job. Reasonable accommodations may be made to enable individuals with disabilities to perform the essential functions.
While performing the duties of this job, the employee is frequently exposed to moving mechanical parts and outside weather conditions. The employee is occasionally exposed to fumes or airborne particles and vibration. The noise level in the work environment is usually moderate
Resumes sent to:
david.smallwood@omnihotels.com
Hunter is a global leader in the irrigation, outdoor lighting, dispensing technology, and custom manufacturing industries, and offers comprehensive golf irrigation solutions designed to simply watering while ensuring healthy, playable courses.
We create a diverse array of products that can be seen all over the world, from residential landscapes to national landmarks, stadiums, parks, hotels, and municipal buildings. Although we're global, we're family owned, and our casual, fun, and caring company culture is what makes this a special place to work!
READY TO JOIN HUNTER?
Hunter Industries is seeking a golf Sales Manager I to develop business relationships within an assigned territory and communicate information pertinent to the sales progress within the Golf team. S/he will focus on maximizing sales through contractors, specification or distribution by calling on key clients, monitoring major projects, and taking action to maximize exposure. The ideal candidate will create a demand for products at a variety of levels to assist in achieving distributor sales goals and must have strong knowledge in irrigation technical support and troubleshooting. Must be willing to travel locally and have a good driving record.
The territory will include Los Angeles to San Diego to Arizona (Tucson / Phoenix area), and s/he may reside in San Marcos, San Diego, Los Angeles or Palm Springs.
If interested, or for more information, please go directly to Hunter's career page at https://corporate.hunterindustries.com/careers 
GOLF COURSE SUPERINTENDENT PROFILE: 
BIG CANYON COUNTRY CLUB, NEWPORT BEACH, CA
Big Canyon Country Club is seeking a Golf Course Superintendent with great communication skills, strong agronomic and leadership skill with, a passion for great golf course architecture and providing exceptional golfing conditions.
Click here to view a brief video about this opportunity.
BIG CANYON COUNTRY CLUB & COMMUNITY
Big Canyon Country Club is an extraordinary golf community located near the heart of the Newport Beach business and shopping district.  The Club is convenient to the local beaches, airport, and a 45-minute drive to Los Angeles. Newport Beach is a sophisticated and picturesque Southern California city with eight miles of beachfront and a boat-filled harbor.  Tourists and locals enjoy the array of stunning beaches, nature preserves, art and cultural activities, eclectic restaurants, and romantic sunsets.
Established in 1971, Big Canyon Country Club is a private, member-owned club where generations of families and their friends gather. The Club's goal is excellence through uncompromising service to its members in a caring and respectful manner. The staff provides high levels of service and a warm, welcoming atmosphere to the members.
Big Canyon Country Club's 18-hole course offers terrific views and challenging play for golfers at every skill level. Well-groomed fairways and greens keep Big Canyon Country Club difficult yet friendly, and the golf staff offers expert instruction and tips.  The Club was the site of the 2000 USGA Women's Mid-Amateur and 2014 Men's USGA Senior Amateur along with numerous US Open qualifiers.
The homes in the community were built in the early 1970's as premier luxury homes in the Fashion Island area of Newport Beach. They were built around the course, offering owners stunning golf course views.
BIG CANYON COUNTRY CLUB GOLF:
18 holes
$3.6 M Operating Budget, Course & Clubhouse Landscaping
37,000 rounds of golf (60% cart)
Poa USGA Greens
Tifway II fairways, 328 approaches and shortcut, Bandera roughs
John Harbottle designed course
1000 Members and a waiting list
Fully funded 10 year rolling capital plan
BIG CANYON COUNTRY CLUB WEB SITE: www.bigcanyoncc.org
BIG CANYON COUNTRY CLUB MISSION STATEMENT
Big Canyon Country Club is a full amenity private country club committed to excellence.  The Club provides golf, dining, social and recreational services and facilities to meet the needs of its members.
This is accomplished through:
Safe, well maintained facilities where members can enjoy their surroundings with family, friends and guests.
A well trained and motivated staff.
Excellent communication with members and staff.
BIG CANYON COUNTRY CLUB VISION
Big Canyon Country Club will be the premier private country club in the western United States.  We will provide our members and their families a country club that is unequaled in our region in both quality and service.  To achieve this Big Canyon will be dedicated to the following:
Attracting and retaining the most outstanding members in all categories
Providing and maintaining a superior golf experience
Providing the highest quality food and beverage as well as recreational experience
Operating in a sound fiscal manner offering members good value for their dues
Providing operational excellence by attracting and retaining the best available talent
Offering facilities that meet or exceed the expectation of a membership that has invested in a private club environment of the highest quality
Providing a diversified scope of quality family and youth activities
CLUB VALUES
Purpose:  The Club will provide a wide range of quality programs and facilities consistent with the expectations of the members and their families.
JOB DESCRIPTION
The Golf Course Superintendent (GCS) reports to the General Manager and liaises with the Director of Golf and the Green Committee. The GCS is expected to provide quality leadership and will lead and manage his/her department to ensure superb golf course conditioning on a daily basis. The GCS is responsible for all day-to-day operations of the Big Canyon Country Club golf course and grounds.
Continuing education, professional development and staying at the forefront of research and technology are necessary for success. In addition, the GCS will provide innovative, relevant leadership and will perpetuate and foster an educational culture of developing and producing future turf professionals. The GCS must be a great communicator and have a natural style of "sincere engagement" with members and staff along with a love of the game of golf and a relentless attention to detail.
INITIAL AREAS OF FOCUS
Assess growing conditions of greens focused on health and improved putting qualities
Irrigation programming to provide firm and fast conditions
Develop a plan to improve Bermuda fairways with a goal of providing full, dense fairways through the season
Evaluate and update standard operating and course conditioning procedures
Institute a high level of detail work on course and in mulch and landscape areas
Create team training and evaluation systems
Develop maintenance programs to improve bunker maintenance and playability
CANDIDATE QUALIFICATIONS
The ideal candidate will be a Golf Course Superintendent or the First Assistant at a top tier club with a minimum of five years' experience.
Successful experience with managing USGA Poa greens, Bermuda fairways
Experience with effluent irrigation water (potable on greens)
Solid irrigation management philosophy and practices
Strong agronomic skills-stays current with advances in turf technology and equipment
Proven history of providing exceptional golfing conditions and landscape at the highest level
Subscribes to sustainable maintenance practices (e.g. firm and fast, sound irrigation philosophy)
High energy, focused leader
Possesses leadership qualities that resulted in high employee satisfaction-proven staff retention, low turnover
Strong relationship builder with a history of excellent relations with their Director of Golf/Golf Professional and General Manager
Experience developing standard operating procedures and training programs
Experience mentoring team members
Proven success in developing assistants to promotion
Excellent communication skills-listens to and responds to both club members and team members
Strong budget management and forecasting (zero based) skills
Technologically savvy and comfortable with basic business, web and application software
Experience developing capital equipment replacement plans
Strong observational skills, detail oriented
Highly organized
Experience with masterplans and golf course renovations
Golfer/student of the game with a sound understanding of ideal playing conditions and a passion for the game
High Golf IQ is essential
Spanish language skills are a plus
Understanding of all pest control techniques
EDUCATIONAL AND CERTIFICATION QUALIFICATIONS
A degree in turf management or related field of study, GCSAA Certification and Pesticide Certification are preferred.
SALARY & BENEFITS
Salary will be commensurate with qualifications and experience. The club, along with the typical GCSAA benefits, offers an excellent performance bonus and benefit package.
INSTRUCTIONS ON HOW TO APPLY
Please upload your resume and cover letter (in that order) using the link below.  You should have your documents fully prepared to be attached when prompted for them during the online application process.
Preparing a thoughtful letter of interest and alignment, clearly articulating your "fit" with the profile and the above noted expectations and requirements is necessary.
Your letter should be addressed to the General Manager, David H. Voorhees, CCM, CCE, and clearly articulate why you want to be considered for this position at this stage of your career and why Big Canyon Country Club and the Southern California area will likely be a "fit" to you, your family and the Club if selected.
IMPORTANT:  Save your resume and letter in the following manner:
"Last Name, First Name Resume"
"Last Name, First Name Cover Letter Big Canyon Country Club"
(These documents should be in Word or PDF format)
Note: Once you complete the application process for this search, you are not able to go back in and add additional documents.
If you have any questions, please email Nan Fisher: nan@kkandw.com
Lead Search Executive:
Armen Suny, Search Executive
303.570.2741
armen@kkandw.com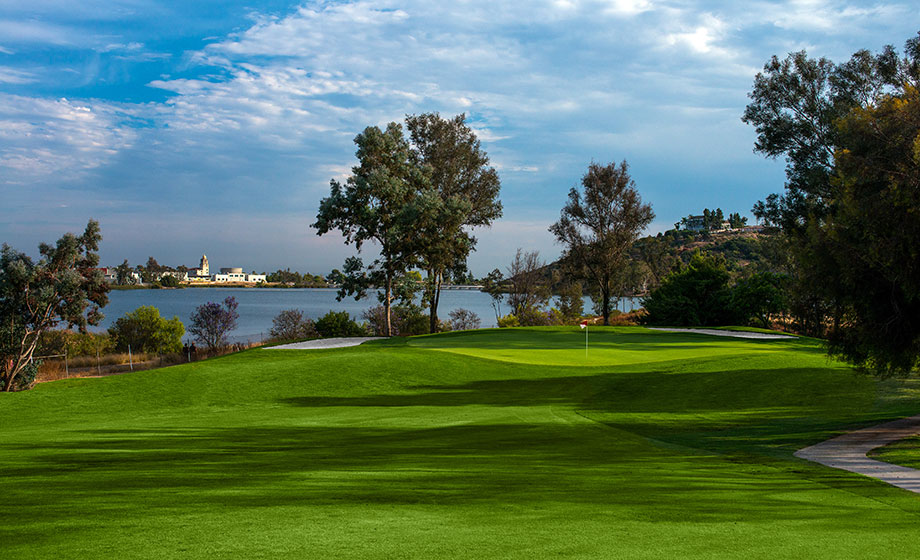 Mission Trails Golf Course currently looking for a full time Irrigation Technician
 Monitors and waters golf course on daily basis. Individual will repair and maintain any and all pipes, valves and sprinklers on the golf course. Will work on a diverse range of activities involving irrigation, construction and maintenance.
Individual must be hard working and reliable.
1 year experience in irrigation or landscape maintenance.
 Hourly DOE, Medical and Dental provided  401K
Please send resumes to Mission Trails Golf Course 7380 Golfcrest Place San Diego, CA 92119
Attn: Geff Ward
(619) 460-2582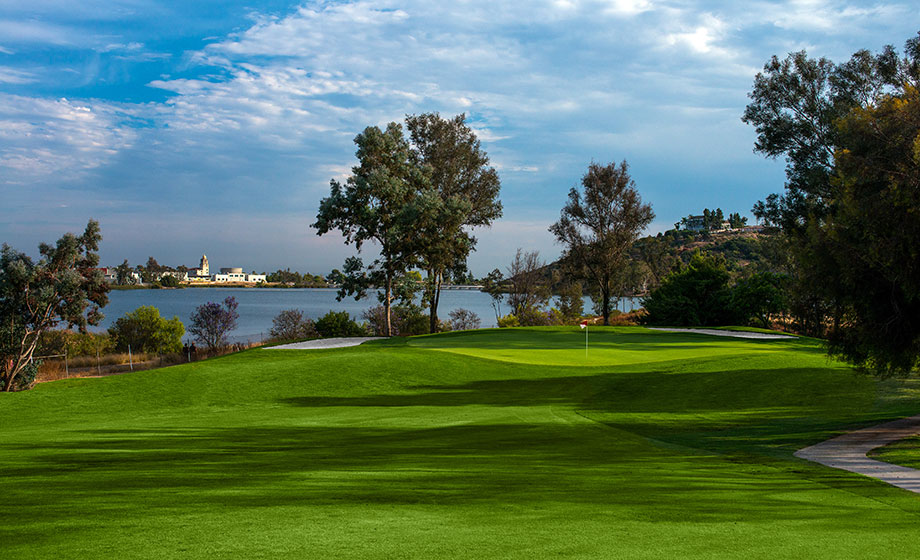 Mission Trails Golf Course currently looking for a qualified mechanic for golf course maintenance.
Full time or part time. Knowledge of golf course equipment a big plus. John Deere tractors and mowers. Toro mowers, gas and diesel engines. Small engine and equipment repairs and knowledge of electrical and hydraulic systems.
Hourly DOE, Medical and Dental provided 401k  (Full Time Only)
Please send resumes to Mission Trails Golf Course 7380 Golfcrest Place San Diego, CA 92119
Attn: Geff Ward
(Retirees encouraged to apply)    (619) 460-2582
3742 Flowerwood Lane Fallbrook CA 92028
The Golf Club of California is a semi-private 18 hole facility in Fallbrook that is currently seeking a golf course superintendent.
The greens are a mixture of bent and poa greens. The fairways are a hybrid Bermuda that are not overseeded in the winter. The tees are a hybrid Bermuda that are overseeded in the winter.
The irrigation system has toro heads along with a site pro central computer system. The field controllers are the LTC plus model with handheld radios as well.
There is an 8 person crew that includes and assistant, irrigator, and a mechanic.
Candidates should have experience working with bent poa grrens in hot summertime conditions. Along with being able to identify summertime diseases and plan and execute a fungicide and fertilizer program for the entire course.
Candidates will be required to promote fairway Bermuda growth in the summer months. Along with weed and poa control in the fairways year round.
Salary is dependent on experience and medical, dental, 401 k, and vacation time is available.
 Candidates can email a resume to Stan Gonzales at sgonzales@touchstonegolf.com, or call his office at (951)277-8787.
San Diego Country Club is currently looking for an assistant mechanic to add to the team. This position reports directly to the head and first assistant mechanic.
Requirements:
Good working knowledge of Toro, John Deere and Baroness turf equipment.
The candidate should be able to grind, back lap and adjust reels to provide a premium cut.
The ability to trouble shoot and fix small and large engine problems as well as electrical and hydraulic issues a big plus.
On occasion a weekend shift will be required.
Send youR resume to:
San Diego Country Club
88 L Street
Chula Vista Ca. 91911
Attention Jack Aldrich
Call during work hours at 1.619.962.2117
About the Employer
Welcome to San Marcos Unified School District! The San Marcos Unified School District is an innovative and collaborative community providing an unparalleled educational experience. Through an engaging and supportive environment, all our students are challenged, inspired, and poised to excel.
CLICK HERE for information and to apply. 
IRRIGATION TECHNICIAN
Job Summary: Under direction of the superintendent, performs operation, installation, maintenance and repair of manual, semi-automatic and automatic irrigation systems.  Does installation, maintenance and repair of drainage systems.
Reporting Relationship: Reports to the Superintendent or Assistant Superintendent.
Responsibilities:
Checks system daily for proper functioning and coverage.

Installs, maintains and repairs irrigation controllers, valves, QCV's, sprinkler heads, air relief valves and other system components.

Performs supplemental irrigation as required.

Installs and repairs irrigation control wiring and/or hydraulic tubing.

Operates and maintains pumps and pump controllers.

May act as lead man on special projects.

Levels heads, valves boxes, QCV's, drain boxes, etc.

Reports all problems to the supervisor.

Inventories parts and supplies.

Operates and maintains light utility vehicles and power equipment.

Assists in reading water meters, documenting water use.

Records changes in irrigation system components routing or locations on the working copy on the system as-built drawings.

Controls weeds / insects inside irrigation controller
Salary: Position is full time, $17/hr DOE, medical, dental, 401K, bonus

Territory Manager - Horticulture
Are you ready to start a rewarding relationship?
Let Harrell's be your partner for success!
We are looking for a Territory Manager for the Central California Territory who will be developing existing accounts as well as identifying and analyzing new customers within an assigned sales territory. The right candidate will be
responsible for bringing a consistent flow of profitable new business to the division in accordance with the company sales plan.
Harrell's is the leading producer of customized agronomic solutions, but our success is completely dependent on the success of our customers. We want to contribute to their success any way we can, helping them succeed regardless of a
sale.
The Territory Manager (Hort) is responsible for the following:
Develop trust as well as a solid working relationship with potential customers.
Represent Harrell's LLC in a professional manner by selling designated product line within a predetermined territory by offering solutions and providing growers with technical support.
Prepare and present proposals, quotes and recommend products based on customer needs.
Attend sales meetings, represent Harrell's at trade shows, events and educational activities to stay up to date on the latest developments, trends and regulations in the market.
Stay current on product labels, research and performance of Harrell's products.
Manage controllable expenses in the territory.
Maintain contact with key university faculty and independent researchers in the territory
Maintain expert knowledge of agronomics in order to give educated recommendations to customers regarding products.
Suggest marketing programs and pricing in territory.
Ensure compliance with all Federal, State and Local ordinances affecting this position.
Ensure compliance with all Company policies and programs.
Accurately complete and maintain proper sales reports.
A Bachelor's degree in Horticulture (or related field) or equivalent sales experience is required and at least three – five years of sales experience required. Applicable state specific dealers license is required.
If you are interested a great career with a reputable and growing company, please visit our
website and apply at www.harrells.com/careers.
Menifee Lakes Country Club is seeking A motivated Assistant Superintendent. The Club is home to 36 holes of championship golf designed by Ted Robinson.
The Assistant Golf Course Superintendent reports directly to the Golf Course Superintendent. Under the Superintendent's supervision, the Assistant Superintendent directs and participates in the maintenance of the golf course tees, greens, fairways, cart paths and irrigation system. The Assistant Superintendent may serve in the Superintendent's capacity during his/her absence.
ESSENTIAL DUTIES AND RESPONSIBILITIES:
Assists in planning and supervising the maintenance of greens, tees and fairways; schedules work and supervises the employees and the use of the equipment.
Instructs equipment operators on the operation and care of mowing and other equipment; supervises pesticide applications and/or operates and calibrates pesticide application equipment; supervises and participates in the operation and maintenance of pumps, and in the maintenance of irrigation and drainage systems.
Assists in personnel management and evaluation, employee safety, personnel discipline and may also modify the daily work schedule based on professional interpretation.
Determines need for irrigation, seeding and fertilization rates, sod cutting, and cutting turf grass on fairways, tees, greens and roughs.
Ensures the proper care and cultivation of shrubs, trees and flowers to include pruning, trimming and spraying. Applies necessary pesticides, fertilizers, fungicides and insecticides to treat the course.
Ensures that broken lines or irrigation system valves are repaired in a timely manner. Assists in the planning and development of new irrigation systems, including redesigns and modifications of existing systems.
Maintains daily detailed records of personnel, equipment, supplies, cutting cups and schedules related to the application of fertilizers, sprays and chemicals. Determines usage of same for season.
Works with Superintendent to plan all maintenance and project work according to best practices as identified by the USGA.
Administers and enforces employee safety programs.
Ability to visually inspect golf course conditions and report findings.
Training of new maintenance personnel.
Other duties as assigned.
SUPERVISORY RESPONSIBILITIES:
Responsibilities may include interviewing, hiring and training employees; planning, assigning and directing work; appraising employee performance; rewarding and disciplining employees; addressing complaints and resolving problems.
QUALIFICATIONS AND REQUIREMENTS:
Associates or Bachelor's Degree in Turf Grass Management or Two-(2) Year certificate or adequate experience.
Possession of a valid driver's license.
Possession of or ability to obtain CA pesticide applicator's license.
Supplemental Information
PHYSICAL DEMANDS:
While performing the duties of this job, the employee is occasionally required to sit and frequently required to stand, walk, speak and hear. The employee must regularly lift and/or move up to 50 pounds, and occasionally lift and/or move up to 80 pounds. The employee is frequently required to use their hands to perform a variety of tasks, and will also frequently reach, stoop, kneel, crouch or crawl. The employee may occasionally be required to climb or balance. Specific vision abilities required by this job include close, distance and color vision, depth perception and ability to adjust focus.
WORK ENVIRONMENT:
Work is generally performed outside and will include exposure to outside weather conditions. The employee is occasionally exposed to moving mechanical parts, fumes or airborne particles, toxic or caustic chemicals, and vibration. The noise level in the work environment is usually moderate.
This job description does not state or imply that the above duties and responsibilities are the only duties associated with this position. An employee holding this position may be required to perform other, on the job related duties as requested.
Please Send Resumes to both
Vacancy Announcement Number:                SB-19-05
Job Title, PPlan, Series, & Grade:                 Maintenance Worker (Irrigation/Spray Tech), NA-4749-08
Location:                                                        NWS Seal Beach
Status:                                                            Regular Full Time
Pay Range:                                                     $16.23 Per Hour or Appropriate Step
Opening Date:                                                26 April 2019
Closing Date:                                                  Open Until Filled – First Cut Off: 03 May 2019
Area of Consideration:                                  All Sources- Relocation Expenses Not Authorized
Benefits Include: 3% match to 401K, full medical benefits and 4 hours of vacation and 4 hours of sick leave every two weeks to start.  Equals to 2.5 weeks of leave each to start.
BRIEF DESCRIPTION OF DUTIES: This position is located in the Golf Division of the Morale, Welfare, and Recreation (MWR) Department, Navy Region Southwest, NWS Seal Beach. The primary purpose of this position is to assist in maintaining the golf course grounds in quality playing condition by performing corrective and preventative maintenance on a computerized and or manual irrigation system and pump station. Primary duties include irrigation and spraying pesticides. Performs other job related duties as assigned.
QUALIFICATIONS REQUIRED:
Two years' experience with computerized irrigation systems.
One year of experience working with wiring of electrical systems.
Ability to read and interpret blueprints
Ability to operate a tractor, 1-year experience is desired.
Knowledge, skill, and ability to use a wide range of tools and ground-keeping machinery.
Must meet Federal Employment suitability requirements and successful completion of background investigation. Background Investigations are conducted using fingerprint identification and completion of background inquiry forms.
HOW TO APPLY:  Submit a NAF employment application form to the NAF Human Resources Office, Building 3210, Anchors Catering and Conference Center, Naval Base, San Diego, 2375 Recreation Way, San Diego, California 92136-5518 or fax to (619) 556-9537. Applications may also be submitted via email to nafswjobs@navy.mil. Submitted applications will be retained for 90 days. For more information, visit our website at http://navylifesw.com/sealbeach/about/jobs/. Applicants who do not meet the above requirements may not be interviewed. Due to volume of applications received, applicants may not be notified of non-selection. Participation in direct deposit upon employment is required.
Dept. of the Navy NAF is an equal employment opportunity employer. All qualified candidates will receive consideration without regard to race, color, sex, national origin, age, disability, marital status, political affiliation, sexual orientation or any other non-merit factors. Reasonable accommodations are provided to applicants with disabilities. If reasonable accommodation is needed for any part of the application and hiring process, please contact the Human Resource Office. The decision on granting reasonable accommodations will be on a case-by-case basis.
Navy Region Southwest is a drug-free workplace. The use of illegal drugs by NAF employees, whether on or off duty, cannot and will not be tolerated. Federal employees have a right to a safe and secure workplace. Sailors and their family members have a right to reliable and productive Federal workforce.
The Bridges Club has full time groundsman positions open.
Entry level wage is $14.00 per hour. Employer participates in E-verify.
This position comes with a full benefits package to include health, dental, life and LTD Insurance, matching 401(K), vacation, sick, golf and more. Please contact Lupe Nunez at 858-759-3600 or email at lnunez@thebridgesrsf.com.
Willowbrook GC is looking for a experienced Equipment Technician to work part time 24 hrs. a week, if interested or know someone who is please contact Mike Rosales Golf Course Superintendent at (619) 561-1061 Ext. 114