JC Resorts has an exciting opportunity for an organized, efficient and safety-minded Assistant Superintendent who possesses the ability to effectively manage staff to maintain a high level of morale and productivity. Working at The Crossings at Carlsbad, this role will be responsible for providing technical, supervisory, and administrative support to the Golf Course Superintendent.
Well known for the Rancho Bernardo Inn, Surf and Sand Resort and a variety of Southern California's premium golf properties, JC Resorts has been a proven leader in the management and operation of golf and resort properties since 1971. Our diverse entities are united by the same authentic vision - MAKING MEMORIES. EVERY GUEST. EVERY TIME. That means impeccable service without stuffiness, attention to detail without stifling formality and comfortable accommodations without the trace of pretentiousness. We revel in the unique and offer a customized approach to maximize the performance individual properties while enhancing their distinctive character.
JC Resorts is an Equal Opportunity Employer M/F/V/D
Highlights of What You Get to Do:
Supervise performance of Golf Maintenance employees, to ensure production and quality standards are met, as set forth by the Director of Golf Maintenance Operations and JC Resorts LLC.
Perform technical horticultural or agronomic tests and evaluations, as directed.
Provide, as needed and in a timely manner, administrative and record-keeping data to the Golf Course Superintendent, including purchase orders, invoices, and employee time cards.
Assist, as directed, in the preparation of annual capital expenditure budgets and annual operating budgets.
Assist, as directed, in planning the day-to-day schedule of golf course maintenance.
Conduct departmental safety training for all new Golf Maintenance employees, before they begin to work.
Conduct departmental operations meetings, including monthly safety meetings.
Ensure safe work practices of all Golf Maintenance staff, including compliance with company and departmental safety rules and regulations and the proper use and handling of all relevant equipment. Continually monitor and control departmental expenditures to ensure meeting operational standards while maintaining annual budget.
Respond to all guest requests in a timely and professional manner.
 Your Experience and Qualifications:
Minimum two years' experience in Golf Course Maintenance.
Must have thorough knowledge of turf varieties and their use and maintenance, and generally accepted cultural practices. Should be familiar with safe application and compatibility of pesticides, and have working knowledge of fertilizers and soil chemistry. Must be able to identify common turf diseases, insects, and weeds. California Qualified Applicator's license required. Some knowledge of golf helpful.
Experienced in the use, maintenance and repair of all relevant tools and equipment.
English fluency required; Spanish fluency preferred.
Demonstrated ability to train staff and ensure first-class customer service.
Highly self-motivated with strong written and verbal communications skills
Efficient, detail oriented, reliable, safety minded with high quality standards for production and service.
The Perks:
Employee meals and beverages provided.
Discounted resort hotel stays; comped and discounted golf rounds.
Employee discount at resort and other golf property's restaurants, gift shops and golf shops.
Plus more!
See below for a link to the job description and how to apply.
Miramar Memorial Golf Course is looking to hire an Assistant Golf Course Superintendent. This would be a great opportunity for an individual looking to move into their first Assistant Superintendent role or an established Assistant looking to make a move. Please see the attached official job posting and make sure to apply online if interested. Please note, all applications must be submitted via the MCCS Miramar Website. If you have specific questions regarding the position please contact Matt Partridge, Golf Course Superintendent: 760-468-8116. The job ID for the position is 41593. Link to job posting (Click here). The posting closes February 24th.
#41593 ASSISTANT GOLF COURSE SUPERINTENDENT.RFT.NF3.GOLF COURSE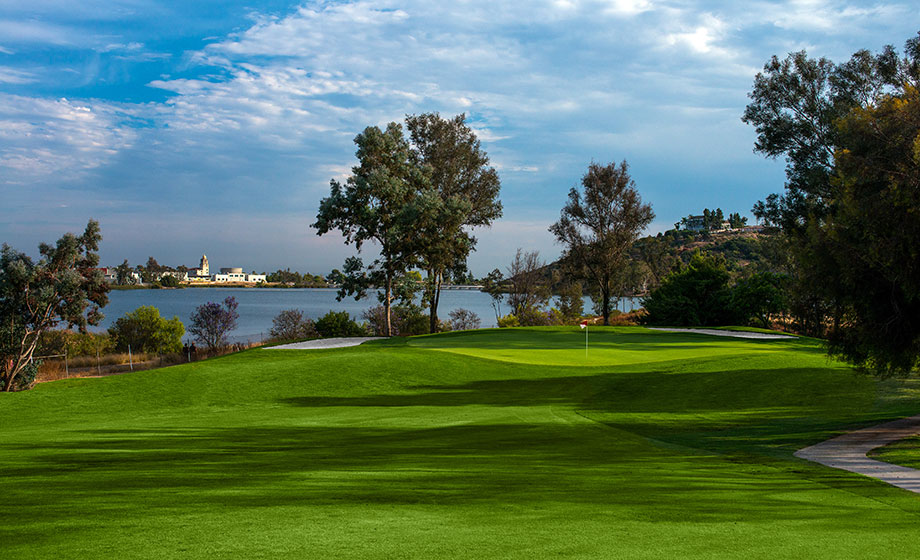 Mission Trails Golf Course currently looking for a full time Irrigation Technician
 Monitors and waters golf course on daily basis. Individual will repair and maintain any and all pipes, valves and sprinklers on the golf course. Will work on a diverse range of activities involving irrigation, construction and maintenance.
Individual must be hard working and reliable.
1 year experience in irrigation or landscape maintenance.
 Hourly DOE, Medical and Dental provided  401K
Please send resumes to Mission Trails Golf Course 7380 Golfcrest Place San Diego, CA 92119
Attn: Geff Ward
(619) 460-2582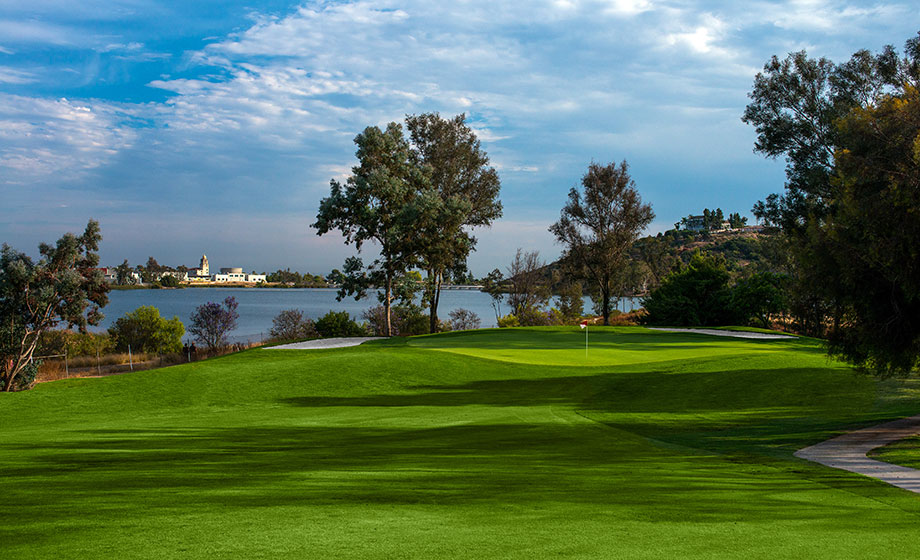 Mission Trails Golf Course currently looking for a qualified mechanic for golf course maintenance.
Full time or part time. Knowledge of golf course equipment a big plus. John Deere tractors and mowers. Toro mowers, gas and diesel engines. Small engine and equipment repairs and knowledge of electrical and hydraulic systems.
Hourly DOE, Medical and Dental provided 401k  (Full Time Only)
Please send resumes to Mission Trails Golf Course 7380 Golfcrest Place San Diego, CA 92119
Attn: Geff Ward
(Retirees encouraged to apply)    (619) 460-2582
San Diego Country Club is currently looking for an assistant mechanic to add to the team. This position reports directly to the head and first assistant mechanic.
Requirements:
Good working knowledge of Toro, John Deere and Baroness turf equipment.
The candidate should be able to grind, back lap and adjust reels to provide a premium cut.
The ability to trouble shoot and fix small and large engine problems as well as electrical and hydraulic issues a big plus.
On occasion a weekend shift will be required.
Send youR resume to:
San Diego Country Club
88 L Street
Chula Vista Ca. 91911
Attention Jack Aldrich
Call during work hours at 1.619.962.2117
IRRIGATION TECHNICIAN
Job Summary: Under direction of the superintendent, performs operation, installation, maintenance and repair of manual, semi-automatic and automatic irrigation systems.  Does installation, maintenance and repair of drainage systems.
Reporting Relationship: Reports to the Superintendent or Assistant Superintendent.
Responsibilities:
Checks system daily for proper functioning and coverage.

Installs, maintains and repairs irrigation controllers, valves, QCV's, sprinkler heads, air relief valves and other system components.

Performs supplemental irrigation as required.

Installs and repairs irrigation control wiring and/or hydraulic tubing.

Operates and maintains pumps and pump controllers.

May act as lead man on special projects.

Levels heads, valves boxes, QCV's, drain boxes, etc.

Reports all problems to the supervisor.

Inventories parts and supplies.

Operates and maintains light utility vehicles and power equipment.

Assists in reading water meters, documenting water use.

Records changes in irrigation system components routing or locations on the working copy on the system as-built drawings.

Controls weeds / insects inside irrigation controller
Salary: Position is full time, $17/hr DOE, medical, dental, 401K, bonus
Menifee Lakes Country Club is seeking A motivated Assistant Superintendent. The Club is home to 36 holes of championship golf designed by Ted Robinson.
The Assistant Golf Course Superintendent reports directly to the Golf Course Superintendent. Under the Superintendent's supervision, the Assistant Superintendent directs and participates in the maintenance of the golf course tees, greens, fairways, cart paths and irrigation system. The Assistant Superintendent may serve in the Superintendent's capacity during his/her absence.
ESSENTIAL DUTIES AND RESPONSIBILITIES:
Assists in planning and supervising the maintenance of greens, tees and fairways; schedules work and supervises the employees and the use of the equipment.
Instructs equipment operators on the operation and care of mowing and other equipment; supervises pesticide applications and/or operates and calibrates pesticide application equipment; supervises and participates in the operation and maintenance of pumps, and in the maintenance of irrigation and drainage systems.
Assists in personnel management and evaluation, employee safety, personnel discipline and may also modify the daily work schedule based on professional interpretation.
Determines need for irrigation, seeding and fertilization rates, sod cutting, and cutting turf grass on fairways, tees, greens and roughs.
Ensures the proper care and cultivation of shrubs, trees and flowers to include pruning, trimming and spraying. Applies necessary pesticides, fertilizers, fungicides and insecticides to treat the course.
Ensures that broken lines or irrigation system valves are repaired in a timely manner. Assists in the planning and development of new irrigation systems, including redesigns and modifications of existing systems.
Maintains daily detailed records of personnel, equipment, supplies, cutting cups and schedules related to the application of fertilizers, sprays and chemicals. Determines usage of same for season.
Works with Superintendent to plan all maintenance and project work according to best practices as identified by the USGA.
Administers and enforces employee safety programs.
Ability to visually inspect golf course conditions and report findings.
Training of new maintenance personnel.
Other duties as assigned.
SUPERVISORY RESPONSIBILITIES:
Responsibilities may include interviewing, hiring and training employees; planning, assigning and directing work; appraising employee performance; rewarding and disciplining employees; addressing complaints and resolving problems.
QUALIFICATIONS AND REQUIREMENTS:
Associates or Bachelor's Degree in Turf Grass Management or Two-(2) Year certificate or adequate experience.
Possession of a valid driver's license.
Possession of or ability to obtain CA pesticide applicator's license.
Supplemental Information
PHYSICAL DEMANDS:
While performing the duties of this job, the employee is occasionally required to sit and frequently required to stand, walk, speak and hear. The employee must regularly lift and/or move up to 50 pounds, and occasionally lift and/or move up to 80 pounds. The employee is frequently required to use their hands to perform a variety of tasks, and will also frequently reach, stoop, kneel, crouch or crawl. The employee may occasionally be required to climb or balance. Specific vision abilities required by this job include close, distance and color vision, depth perception and ability to adjust focus.
WORK ENVIRONMENT:
Work is generally performed outside and will include exposure to outside weather conditions. The employee is occasionally exposed to moving mechanical parts, fumes or airborne particles, toxic or caustic chemicals, and vibration. The noise level in the work environment is usually moderate.
This job description does not state or imply that the above duties and responsibilities are the only duties associated with this position. An employee holding this position may be required to perform other, on the job related duties as requested.
Please Send Resumes to both
The Bridges Club has full time groundsman positions open.
Entry level wage is $14.00 per hour. Employer participates in E-verify.
This position comes with a full benefits package to include health, dental, life and LTD Insurance, matching 401(K), vacation, sick, golf and more. Please contact Lupe Nunez at 858-759-3600 or email at lnunez@thebridgesrsf.com.
Willowbrook GC is looking for a experienced Equipment Technician to work part time 24 hrs. a week, if interested or know someone who is please contact Mike Rosales Golf Course Superintendent at (619) 561-1061 Ext. 114